Proven
results with Banking/ Credit, financial and insurance brokerage,

Consumer / Property related products and services. Especially for Call

Centers. Used and marketed by reputable call centers, asset management, iso-certified & Enterprise 500 local marketing agencies to run campaigns for reputable Banking / Credit, financial and insurance brokerage,

Consumer / Property related products and service providers/ launches.
(Dozens of Appointments and Deals for SPAs, Insurance Brokers, Realtors!!)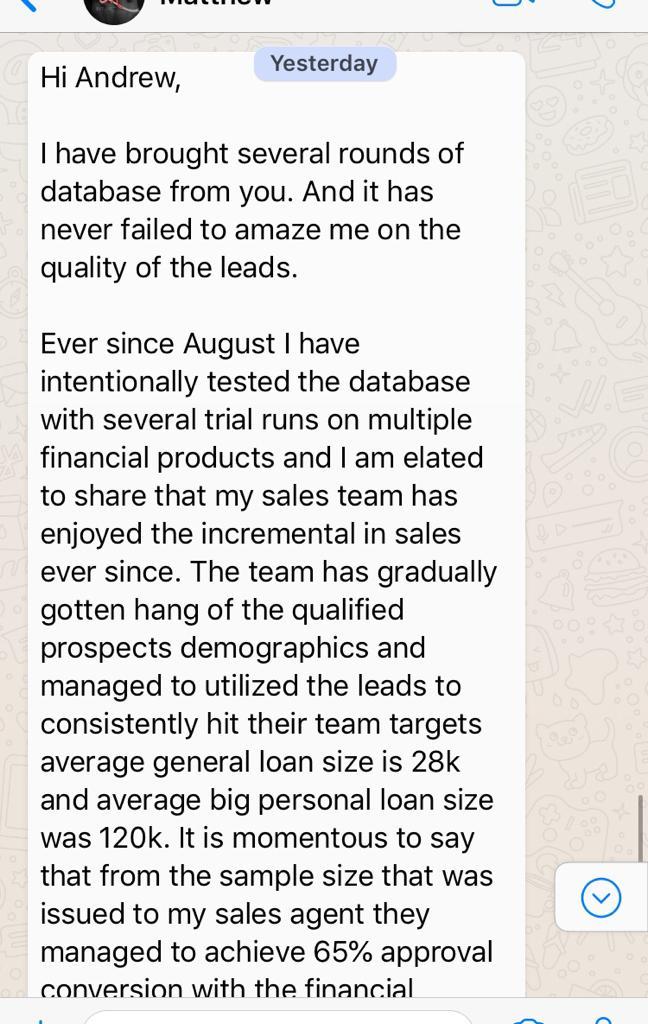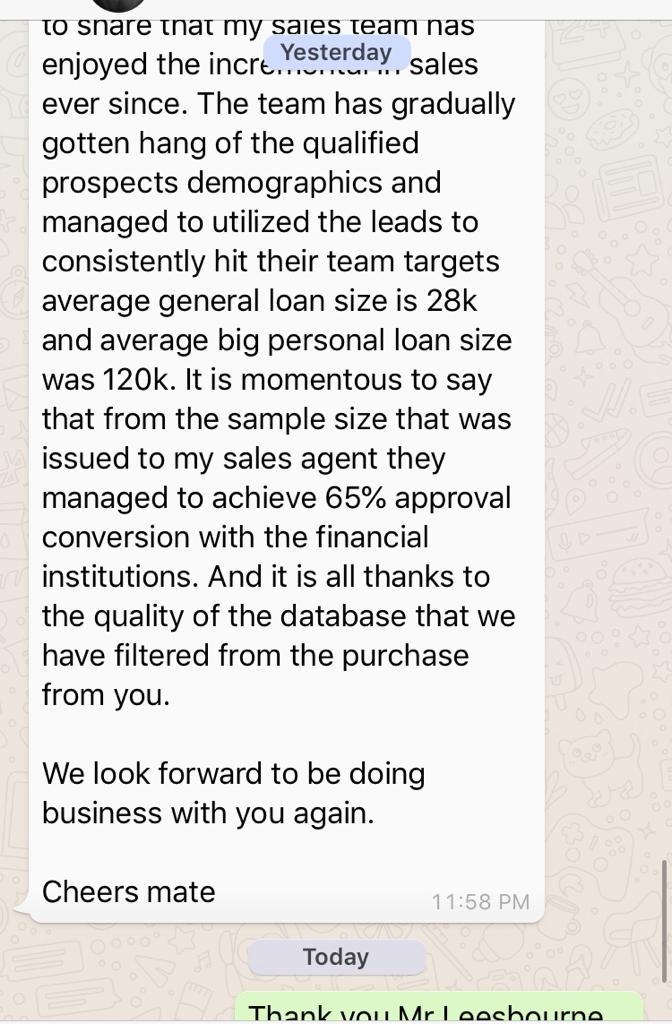 A) Revised updated 160000 Telemarketing Databases for Insurance, Realty, Financial

Service providers.
B) Over 350000 combined B2B & B2C Email Databases for ALL businesses with a

website or caters to a B2B or B2C audience.
Letting go of my entire

database package as I have digital marketing projects on hand. As of now, the count for the revised database for B2B / B2C users utilises compactness and utility with competitive pricing after various results collated over the past months.

Clients results are attached in the display pictures for buyers perusal and confidence. Individual results differ with industry and efforts.

Are emails and mail delivered by post covered under the DNC Registry?






The
DNC Registry covers marketing messages sent to Singapore telephone

numbers. Emails and mail delivered by post are not included within the

scope of the DNC Registry.

Emails are not included within the

scope of the DNC Registry as unsolicited emails can be blocked through

email filters. They also cause less of a nuisance to delete when

received, as compared to telephone calls, SMS and fax messages, which

are more difficult for the individual to filter. Furthermore, the Spam

Control Act (SCA) helps to complete the framework by setting out

requirements in relation to the sending of unsolicited commercial

electronic messages in bulk.

As for junk mail, there are existing ways for individuals to reduce the

volume of such mail, such as through the use of letterboxes with

anti-junk mail features. Junk mail may also be less of a nuisance than

telephone calls, SMS or MMS messages, or faxes, which are more likely to
inconvenience an individual or interrupt his activities.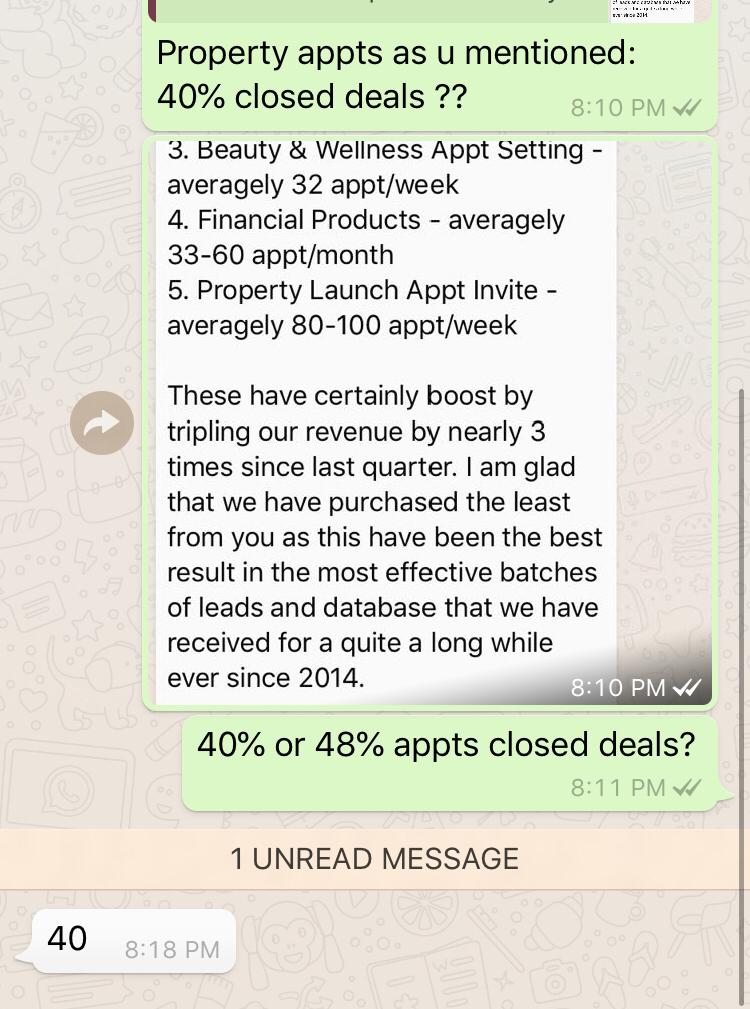 ( Property Launch Campaigns: 100 Appointments, 40 deals closed!!! )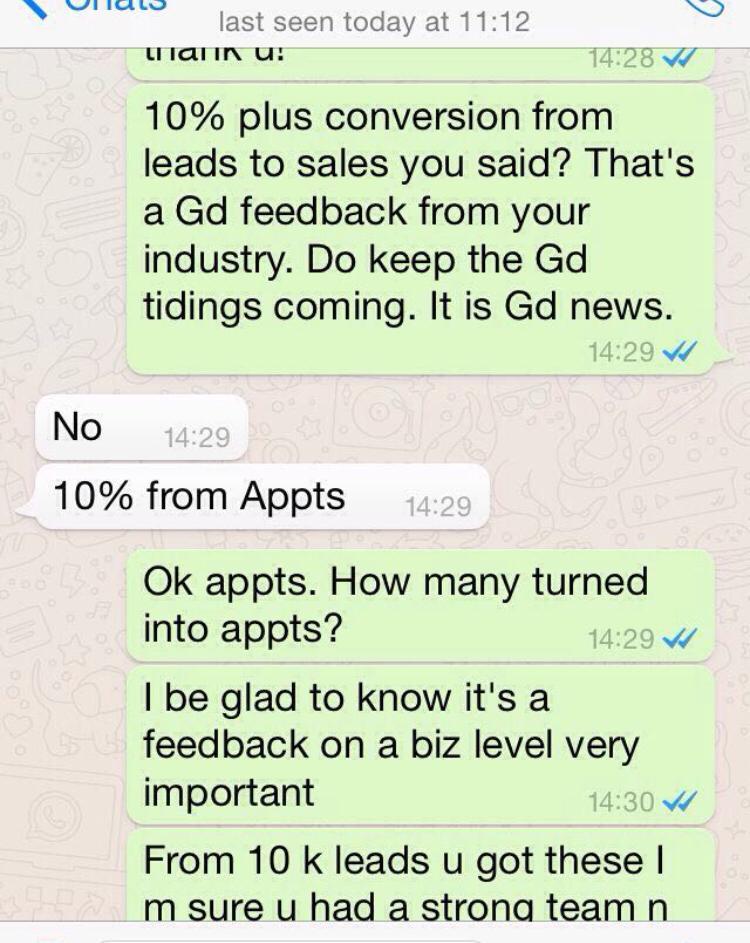 (10% Appointment conversion for A Mortgage and Home Refinancing Broker)
For

Package A) $1200 (DNC check is mandatory for the buyer and user) Over

70% call thru or text-thru rates typically.
For Package B) $1500 (No DNC
or PDPA issue) Unsub Applies. 3% to 5% opens ∕ 13% to 20% bounce

maximally (includes filter bounces) B2C emails : UNSUB applies ( non-personal addressing of recipient rule applies )

$1000 upfront / remaining amount over 4 to 6 weeks. ( Applicable to Purchase of Both Package A & B Together ) Non-Separable**
Timeline negotiable for interested and genuine buyers.
Official Invoicing /Receipt issuance and terms with every purchase provided

http://www.businessforsale.sg/business-service-directory/world-business-mailer-14481 ( Business Database ONLY Section _)
https://www.straitstimes.com/forum/pdpa-doesnt-apply-to-business-contact-info ( B2B Data Disclaimer/Exemption )




Are business-to-business marketing calls or messages covered under the DNC Registry?




A
business-to-business (B2B) marketing call, SMS/MMS or fax message (B2B

marketing message) refers to a marketing message which is sent to an

organisation, for any purpose of the receiving organisation.B2B marketing messages are not within the scope of the DNC Registry. The
PDPC recognises that B2B marketing calls or messages may be essential

to the day-to-day operations between businesses and note that most

consumers will not be affected by B2B marketing messages that are sent

to organisations.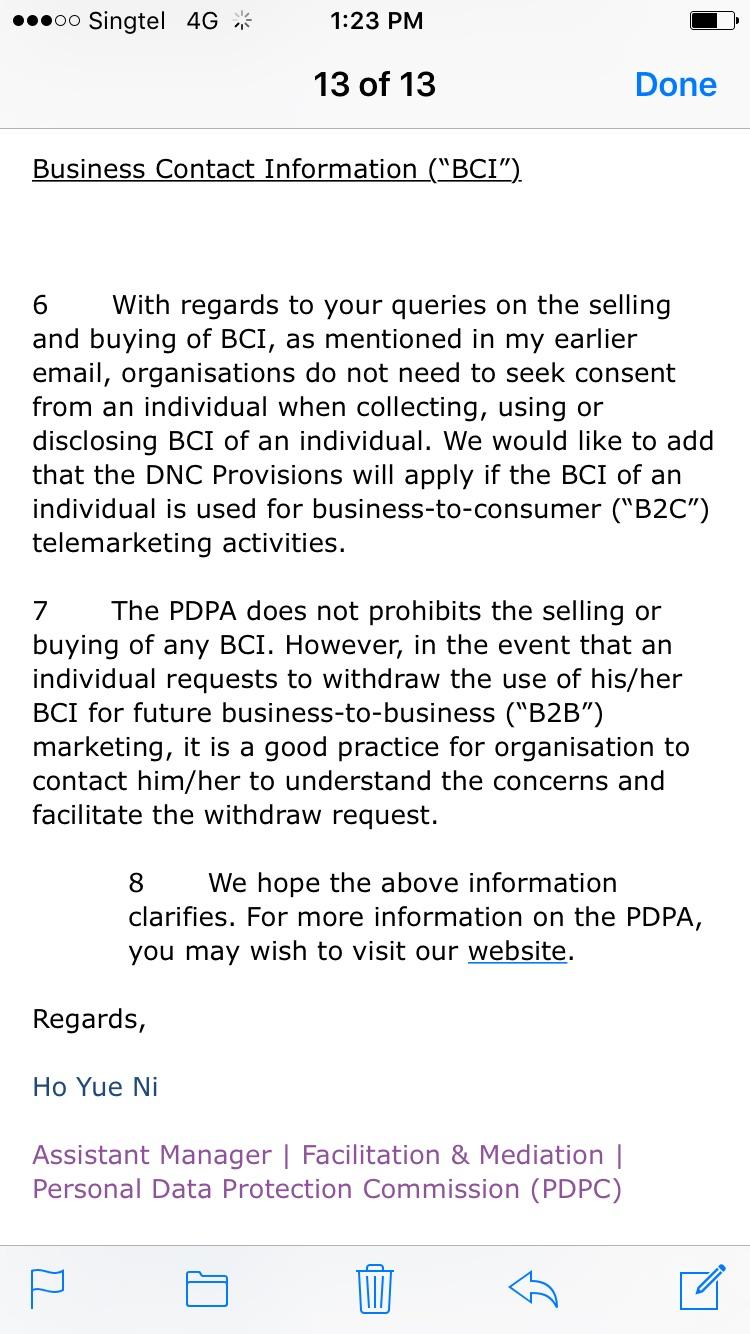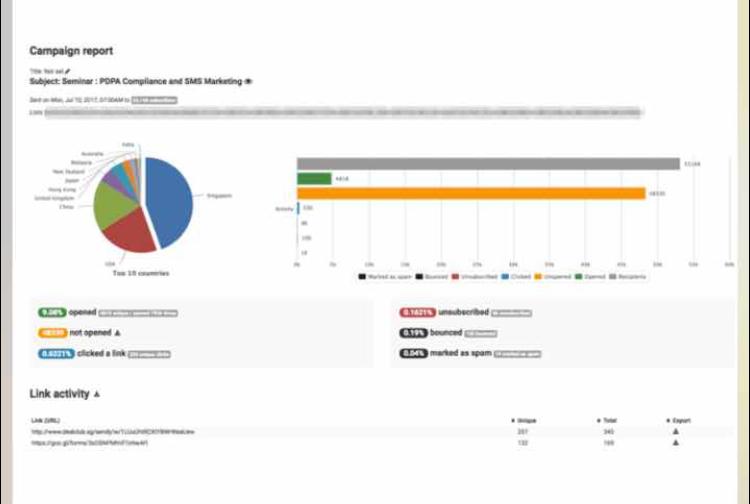 In addition to the above, the Do Not Call (DNC) registry provisions in the PDP Bill govern the sending of "specified messages" to Singapore telephone numbers. "Specified messages" generally refer to messages (e.g. calls, SMS/MMS or faxes) that are marketing/promotional in nature. Organisations must either have obtained clear and unambiguous consent to the sending of the specified message to the Singapore telephone number from its user/subscriber or check with the DNC register to ensure that they do not send specified messages to a registered number. If, however, no personal data is involved, for example in the distribution of flyers to letterboxes without identifying the individual, the PDP Bill will not apply. Separately, the sending of unsolicited commercial electronic messages such as email messages or SMS will continue to be subject to the obligations under the Spam Control Act. Please note that the above is strictly for information only and it is not to be treated as legal advice. Kindly seek your own legal advice, as appropriate.

Best Regards


Heather Seetoh (Ms) Team Manager | Contact Centre | Infocomm Development Authority of Singapore (IDA)
Tel: 6211 2100 | Fax: 6211 2222| Email: info@ida.gov.sg| Website: www.ida.gov.sg Follow us on:
Subscribe to:

SINGAPORE : AN INTELLIGENT NATION. A GLOBAL CITY POWERED BY INFOCOMM
If both are acquired: $1800 with a

post-purchase bonus (1 Overseas Email and Telemarketing Database of your
choice)
Instalment payment with an upfront of $1000 payment plan available with the remaining payments sectioned over 5 weeks.
More than a just a business dealing in itself, we also seek to ensure the well being of our buyers when using the databases for boosting their revenue and campaign efficacy.

Regional Countries Telemarketing and Email Database available in over 40

Countries. Contact for rates.

PM with your contact to inquire.

Rates are mildly negotiable

for a fast deal. Email to to inquire or PM along with your contact and we

can nego.
Kindly Refrain from absurd offers as we value each others time and business windows of opportunities.

Regards
World Business Mailer SG